Johor Bahru Attractions 2019
We're sure all of you would have heard of the amazing 7 wonders of the world. What about the 7 wonders of Johor? Yes, that's right folks. Johor as most of you would know, does indeed boast a wide array of destinations or shall we call it tourist hotspots that bring the joy and fun all year round. To top that off, along comes the Little Paris experience or the Taj Mahal setting positioned strategically to satisfy the desires and aspirations of our lovely expatriates and locals alike. These locations are great ideas for your Johor Bahru attractions!
#1 A Chance In The Middle Eastern!
Credit: https://www.johornow.com/english/little-paris-night-market-giving-epic-weekend-blast/
A taste of the Middle Eastern food would take you all the way to the pyramids in Egypt while journeying through the Arabian culture. In fact, check out spectacular delights such as Restaurant Wadi Hana Elarabi and Arabian Nights that smells of mouth-watering food. These and many more up in store that'll make anyone feel like they're in a food paradise.
Addresses:
Restaurant Wadi Hana Elarabi: 1-1a, Jalan Pembangunan, Taman Desa Rahmat, 81200 Johor Bahru, Johor
Arabian Nights: 2, Jalan Kuning, Taman Pelangi, 80400 Johor Bahru, Johor
Opening Hours: 12.00pm-12.00am
Contact Number: Restaurant Wadi Hana Elarabi (+6017-737 7352) & Arabian Nights (+607-331 1295)
#2 Taj Mahal At Legoland!
Credit: Nazlee M, tripadvisor
Sure, it's a replica right smack at Legoland, Johor. But you'll sure be thanking the organiser for building this one especially for all you selfie posers out there. It isn't often you get to unwind your eyes to this iconic replica that brings a bag of entertainment that spells fun activities and engaging programmes for even the parents present.
Address: 7, Jalan Legoland, Medini, 79250 Nusajaya, Johor
Opening Hours: 10.00am–7.00pm
Contact Number: +607-597 8888
Book Taxi NowCheck Taxi Transfer Rates
#3 The God Statues of Johor
Credit: https://media.giphy.com/media/798kwuFnaoKBi/giphy.gif
The magnificent sculptures of Buddha's head capture the symbols and spirituality that provides for his disciples. Many temples in Johor are filled with statues for prayers and ceremonial events to be carried out. One famous version lies at the Fa Yu Chan Si Temple in Ulu Tiram that's facilitated with thousands of Buddha statues along with others.
Address: Lot 380 Batu 13/4, Jalan Sungai Tiram, Kampung Ulu Tiram, 81800 Ulu Tiram, Johor
Opening Hours: 9:00am – 6:00pm
Contact Number: +6016-717 9633
#4 Angry Birds Activity Park
Credit: https://comelah.com/products/angry-bird-activity-park
An angry bird a day keeps the anger away or as the creators of the famous game says. Often enough, we tend to become addicted to our games. Right here right now, the Angry Bird Activity Park is available to entertain various age groups with challenging games indoor and outdoor that's well poised and tailor made for Johorians and ideally the tourist roaming around too. So why go the distance when you're in for an opportunity to experience a memorable adventure with your loved ones from young to old?
Address: Level 3 KOMTAR JBCC, Centre,, 80000 Johor Bahru, Johor
Opening Hours: 10.00am-10.00pm
Contact Number: +607-300 5090
#5 Jurassic Park in Johor, Anyone?
Credit: https://jaznotabi.wordpress.com/2013/06/10/dinosaurs-alive-water-theme-park/
If dinosaurs were real, we can bet it'll be one of the wonders of our world. Nonetheless, KSL City has engineered an inspiring piece of work that extends to a "Dinosaur Alive" Water Theme Park located at the Resort Hotel in Taman Abad. It's positioned nicely on the 7th floor of KSL City's mall. Whether you're a hotel guest or not, the theme park welcomes participants for an exhilarating encounter with a T-Rex maybe? You will be awestruck by the sense of realism these creature-like structures present.
Address: 33, Jalan Seladang, Taman Abad, 80250 Johor Bahru, Johor
Opening Hours: 10.00am-10.00pm
Contact Number: +607-288 2888
#6 Century-old Bakery
Credit: http://www.fungwong.my/
A heritage business never goes out of style! Johor is filled with plenty of them. One that stands out from the rest is Fung Wong Biscuits Enterprise, a 100 year old pastry shop that remains true to its roots. They're all about the community appeal where foodies are their utmost priority. Banana cakes that's out of this world are consistently produced by them. One of the reasons as to why they're capable of such quality control, is due to the old school wood-fired oven that creates the pleasant baking aroma. So, anyone keen for a good bite?
Address: 13, Jalan Tan Hiok Nee, Bandar Johor Bahru, 80000 Johor Bahru, Johor
Opening Hours: Monday (12.00pm–5:30pm), Tuesday to Saturday (7:30am-5:30pm), Sunday (Closed)
Contact Number: +607-223 1703
Conclusion: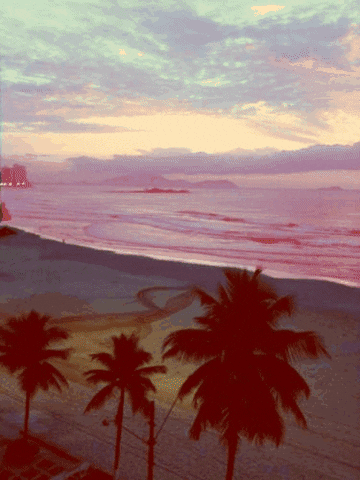 Credit: https://media.giphy.com/media/Q7fqRxp9rs5XO/giphy.gif
These are just a few to send your way in terms of the tangible and intangible values this town brings. There is still an enormous amount of  mind-blowing spectacles to discover in this beautiful town. You may be a Singaporean, a Malaysian or a friendly foreigner from across the seas; but Johor is one place you'll never regret visiting especially with the limitless opportunities it expresses everyday.
#7 Little Paris Across Its Parisian Streets!

(Update: Permanently Closed as of Aug 2019)
Credit: http://www.submerryn.com/2017/12/crab-factory-little-paris-bandar-jaya-putra-johor-bahru.html
Let's think about it for a second. Who wouldn't want to dive into a town that resembles the Paris of France. The vibe, the atmosphere plus the bright sceneries together with exceptional night markets would definitely be a beautiful moment to rejoice.
And then you shall come across exquisite cuisines by the likes of Crab Factory that uniquely salutes its diners with invaluable features such as sharing of utensils and food to celebrate relationships with our loved ones. Order away your favourite catch of the day like king crabs or the red lobster that's seasoned within a sauce of your choice that ranges according to spiciness levels. PS: feel free to ask the local waiter for advice instead of going all out with the fire sauce.
Address: Jalan Jaya Putra 1/1, Taman Mount Austin, 81100 Johor Bahru, Johor, Malaysia, 81100 Johor Bahru
Opening Hours: 6.00pm – 11.00pm
Contact Number: +60 12-798 9800